SupaLite 4
The SupaLite 4 gives you all the fantastic benefits of the SupaLite but instead of three-wheels, it has four-wheels. That extra wheel will provide you with more stability which is useful when using on uneven surfaces.
Even with the extra wheel, it still achieves its main objectives – which is to be lightweight and have excellent manoeuvrability. The SupaLite 4 weighs in at an amazing 14.3kg (without battery and seat) so remains manageable for most people.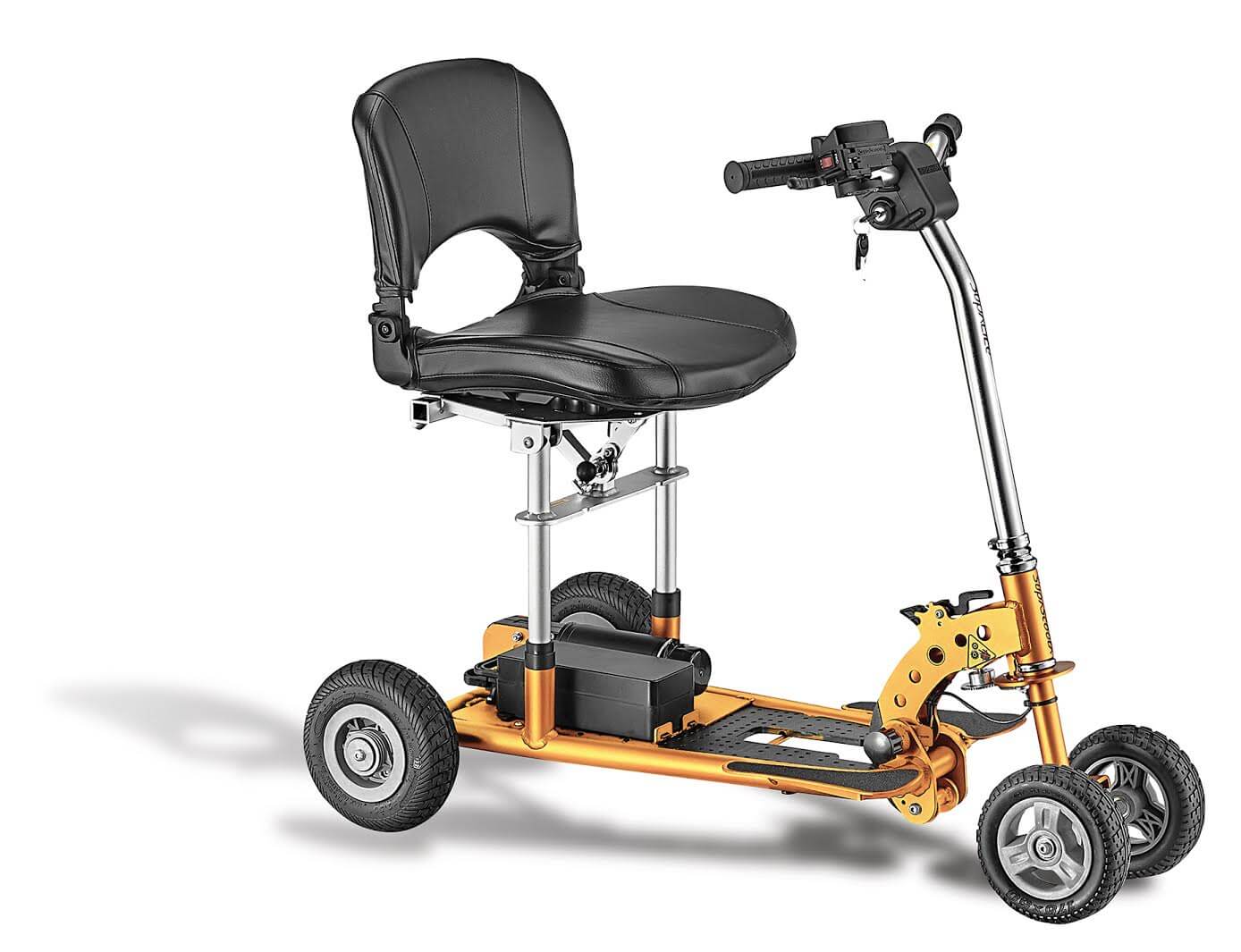 This portable scooter is easy to use whether you are an experienced or beginner mobility scooter user. The speed reduction system is a useful safety feature which automatically slows the scooter when turning a corner.
Looking for something a little bit lighter than the SupaLite 4? Take a look at our Microlite which weighs a jaw-dropping 17.9 kgs (39 lbs).
If you're interested in the SupaScoota SupaLite 4, or any of our lightweight mobility scooters, then talk through your options with our friendly team on 0333 414 1881.
Specifications
Overall Weight
21.1kg (46lbs)
Weight (Without seat & battery)
14.3kg (31lbs)
Max User Weight
18 stone (114kg)
Turning Radius
93cm
Motor Output
260 Watt
Slope Grade Ability
8 Degrees
Travel Distance
8 miles (12.9km)
Armrests
Optional
Front Wheel Size
175x50mm
Rear Wheel Size
200x65mm
Height (Folded)
30 inches (76.2cm)
---