Taking your Lightweight Mobility Scooter on an Aeroplane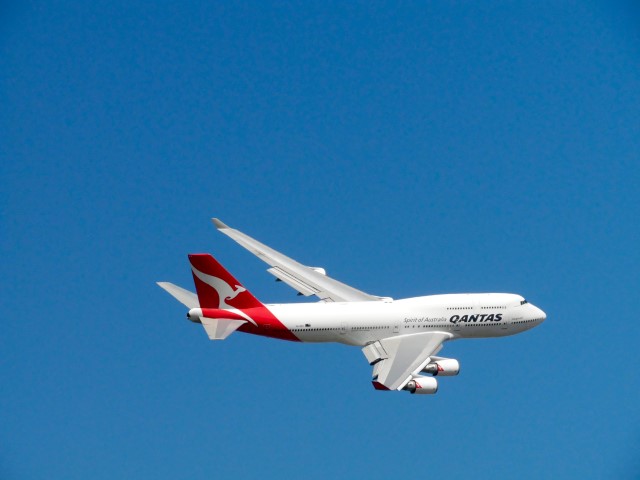 If you put a search into an online search engine regarding taking your mobility scooter on an aeroplane, you are likely to find that there is an abundance of conflicting information. So much so that it is often hard to know where to begin.
One of the main benefits of a lightweight scooter is that you can (in most cases) take them on an aeroplane. However, it is important to note that airlines may have different criteria and processes that must be followed.
Having a mobility scooter that is lightweight and portable can help to make your journey through the airport and onto the plane as easy as possible.
Lightweight Mobility Scooters that I can take on an Aeroplane
At Lightweight Scooters, we stock a range of mobility scooters that can be taken on an aeroplane. If you decide to buy a mobility scooter that you intend to take on an aeroplane, from us or from another retailer, we recommend that you mention this at the time of purchase. This is so that you can be sure that you have been provided with a flight friendly battery.
The SupaScoota Range
The SupaScoota has been designed with portability in mind. In the range, there are 7 models - MicroLite, SupaLite, SupaLite4, Sprint, Sport, Sport XL and Spartan - each one is designed to accommodate a range of situations. The MicroLite is one of the lightest mobility scooters on the market and the Spartan can handle a weight capacity of up to 32 stone.
The best news about these lightweight scooters is that they can all be taken on an aeroplane. On the SupaScoota, the seat and battery can be removed; once this is done the handlebars can be folded into the wheelbase which makes it easier to travel.
The SupaScoota range can reach speeds of 4mph and is the only scooter that can be powered by an SLA or Lithium-Ion battery. This is a major benefit because some airlines have strict rules on which batteries are allowed to be taken on board.
Di Blasi R-30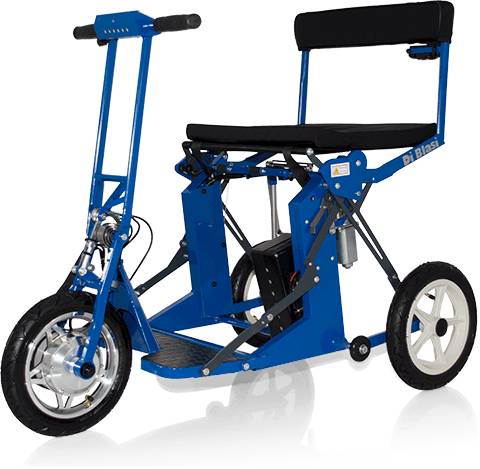 The Di Blasi R-30 is a fantastic lightweight scooter for someone who wants to travel but finds it difficult to lift even the lightest of scooters. It will automatically fold down to the size of a small suitcase at the press of a button. Once folded, you'll be able to use the integrated handle to pull the Di Blasi wherever you go.
This scooter has a travel distance of up 12 miles and a top speed of 4mph. It has lightweight at the forefront of its design.
As standard, the Di Blasi comes equipped with a lithium Ion Battery the lightest on the market - which only adds to the portability of this mobility scooter. You can rest assured that when it does come to charging, then there will be no more lifting heavy batteries.
Why don't I just hire a lightweight scooter at the airport?
Owning a lightweight mobility scooter is just like having your own car. You become familiar with the feel, the deft touch of the controls, seat height and handlebar distance. You might find that the model supplied to you at the airport is unfamiliar or that it hasn't been maintained properly. Therefore, the option to take your own mobility scooter on a plane is a popular choice.
On the Ryanair website, it states that you can travel with your own electric wheelchair or mobility scooter but you are required to advise us at least 48 hours in advance of your flight of the make, model, weight and lowest collapsed height of the wheelchair.
The option to do this gives people with limited mobility the confidence to travel to other countries and will provide the freedom to get out and about for longer periods of time.
What should I do before booking the flight?
It's very important that you do a little bit of research before you book your flight. Always check the specifications of your chosen airline, as normal road-class scooters will be too bulky to take on an aeroplane.
Another thing you must mention to your chosen airline is the type of battery on your lightweight mobility scooter.
Buying a lightweight mobility scooter that suits your everyday lifestyle is a major decision. It is, however, a decision that will provide you with more freedom when travelling around the UK or abroad. Many people prefer to take their own lightweight mobility scooter rather than hire one at the airport because it's already set to their own specifications.
Always make sure that you have an assessment and a test drive before buying a new mobility scooter of any kind. This way you can ask any questions to the mobility specialist and make sure you feel comfortable when driving it.
All good mobility showrooms will arrange a time for you to try out a range of mobility scooters; Can't make it to a showroom? No problem. Just arrange a Free No Obligation Home Demonstration.
---