A Highway Code for Mobility Scooter Users
Gone are the cold dark evenings, which means that Summer isn't too far away! We're faced with the same question: what kind of weather are we going to get? Is it going to be a proper summer filled with sunshine, BBQs and red faces? or an Old English Summer consisting of two fine days, two windy days, and two rain-filled days - on repeat?
It's safe to say that whatever the weather, there's no doubt we'll all be out-and-about much more and for longer periods of time. As users of mobility scooters, it's important that we all look out for each other, and are mindful of our actions.
It's common knowledge that there is a highway code for motor vehicles. Have you ever heard of the one for mobility scooters? Below is some useful information we've taken from A Highway Code for Mobility Scooter Users.
Three Main classes of mobility carriage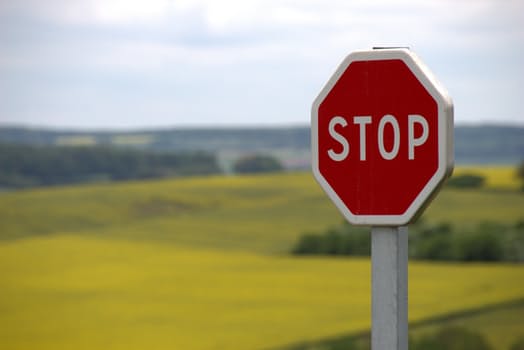 Class 1 Manual wheelchairs are not electrically powered. Anything where you are using your hands or are pushed by another person.
Class 2 Powered wheelchairs and scooters are suitable for riding on pavements and footpaths with a top speed of 4mph.
Class 3 Powered wheelchairs and other outdoor powered vehicles, including scooters, are suitable for riding on roads and have a top speed of 8mph.
Watch where you're going!
Even if you're cruising along at a slow pace, a mobility scooter (of all classes) has the potential to cause damage - to all parties involved if a collision happens. That's why we'd always recommend that if you're a new mobility scooter user or lack confidence, then you book onto a local course.
Try before you buy!
It's important that you buy a mobility scooter to meet your needs. Like all good mobility showrooms, Cavendish Healthcare will provide a demonstration and a mobility assessment to make sure that your chosen scooter is the right fit. Our professional staff will show you what all the buttons, levers, and switches do. The most important thing is that you're confident upon leaving the showroom.
Always plan your journey where possible
Ask yourself the question, what's the best way to reach my chosen destination? The shortest route isn't always the best option. The technological advancement in lightweight mobility scooter design means that they are better suited to different terrain. That said, you must understand the capability of your chosen scooter, as some routes may be littered with high kerbs or steep inclines.
Out and About
The same as when you're driving a car, you should never attempt to operate a mobility scooter, of any kind, if you've been taking drugs or drinking alcohol.
If you've been prescribed medication then check with your doctor, or if you're using over-the-counter medication then read the information booklet to make sure it doesn't cause drowsiness.
If you're planning to take your lightweight mobility scooter out in the dark, then it must be fitted with lights. Road class scooter will have them as standard.
To make yourself more visible, wearing fluorescent material is a fantastic way to be seen by other road users, especially in the dark or in adverse weather conditions.
Other important advice to consider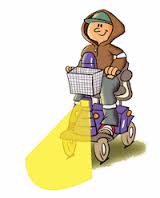 Loose-fitting clothes like scarves or belts should be tucked away to avoid them getting caught in the wheels.
Overloading your scooter can make it difficult to control.
Going around corners too fast can result in the scooter tipping over.
Pedestrians always have right of way.
If you want to drive your scooter on the road, it should be fitted with headlights, rear lights and a horn. It must also be able to travel up to 8mph.
Don't carry another person (adult or child) on a scooter.
You are not allowed to use bus or cycle lanes.
In this article, we've picked out a few important bits of information that will be useful when using a lightweight mobility scooter, road class scooter, or powerchair in places where there are other road users and pedestrians. It's important to remember that mobility scooters are there to provide more freedom for people with limited mobility, and by keeping to the highway code for mobility scooter users it makes it safer for everyone.
If you're looking for a lightweight mobility scooter then either fill in the online form, call us on 0844-800-7074 or visit our lightweight scooters website.