What is the Lightest Mobility Scooter UK?
These days there are so many lightweight mobility scooters in the UK that making an informed decision involves a lot of research based on your own personal requirements. Just because a mobility scooter falls into the category of "lightest mobility scooter in the UK" it doesn't mean it will be easy to lift for everyone; however, many lightweight scooters can be pulled along just like a suitcase or carried.
Lightweight scooters take up much less space than the larger 'road class' variety, and the great thing is that they can be used in conjunction with other modes of transport such as cars, planes, cruise ships and trains – making travel much easier.
Below are 6 of the lightest mobility scooters in the UK.
SupaScoota MicroLite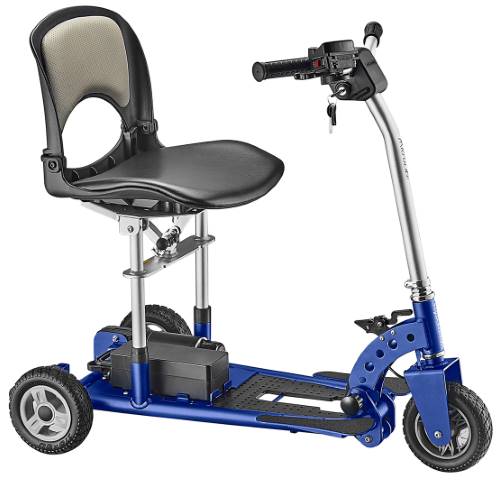 The SupaScoota MicroLite is top of this list as it's the lightest mobility scooter in the world. It has a 230W motor which will give you enough power for those daily journeys to the shop or the local area. At just 17.9 kgs (39 lbs) including battery and seat, it is the ideal portable scooter to lift in and out of your car boot for when you need it the most.
| | |
| --- | --- |
| Weight of scooter | 17.9 kgs (39 lbs) |
Di Blasi R30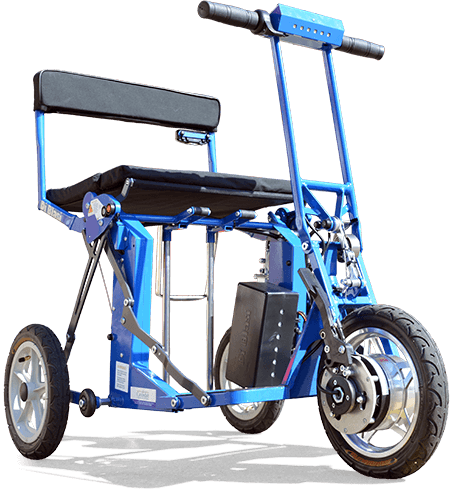 The Di Blasi R30 is the UK's first automatic folding mobility scooter. With the press of a button, the Di Blasi will fold down to the size of a suitcase in seconds; this can then be lifted into a car boot or pulled along using the integrated handle.
| | |
| --- | --- |
| Weight of scooter | 24.9 kg (55 lbs) |
Minimo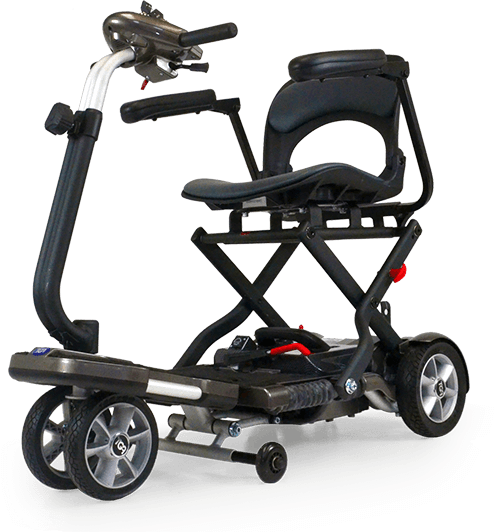 The Minimo is a compact mobility scooter that can easily fit into a small space or car boot. Its folding mechanism can be activated using one hand in seconds. It can then be lifted or pulled along using the integrated handle.
| | |
| --- | --- |
| Weight of scooter | 26.3 kg (58 lbs) |
TGA Zest Plus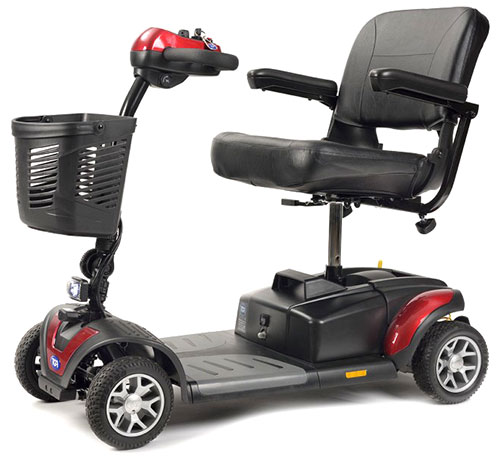 The TGA Zest Plus can be dismantled into easily manageable sections. With no fiddly connections, this lightweight mobility scooter can be taken with you or stored in a small place with ease.
| | |
| --- | --- |
| Weight of scooter | 50 kg (110 lbs) |
Smarti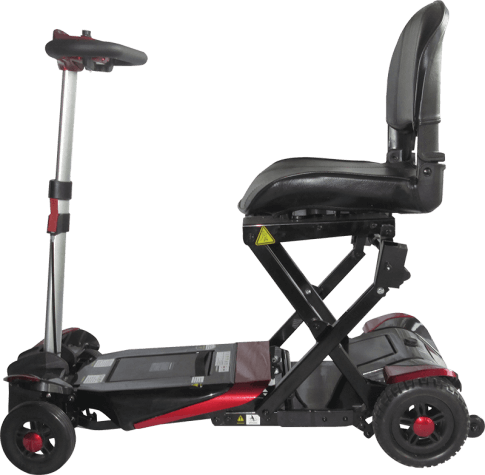 The Smarti mobility scooter can be folded automatically by using the remote control to activate the mechanism. With this scooter, you won't have to worry about pulling levers or unfastening clips; just press a button and watch it fold/unfold.
| | |
| --- | --- |
| Weight of scooter | 22.8 kg (48 lbs) |
K-Lite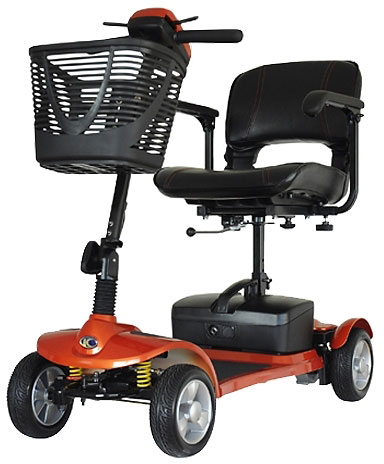 The K-Lite is a mobility scooter which has been designed with lightweight components so that it can be easily lifted. It's excellent for travelling as it can be taken apart and reassembled in second.
| | |
| --- | --- |
| Weight of scooter | 42 kg (92 lbs) |

As you can see there are many lightweight scooters on the market. When talking about the lightest mobility scooter in the UK – it depends on how much weight you can carry. Most lightweight scooters can be broken down into sections (remove seat, battery or split the wheelbase in half) to suit your requirements. If you do have trouble lifting things, then why not try a scooter which can be pulled along once it is folded – that way it can go wherever you do.
Alternatively, if you want to talk through your options then please give one of our friendly staff a call on 0333 414 1881. We'd be more than happy to help.
---