What's the difference between a Class 2 and Class 3 mobility scooter?
We're often asked the question Whats the difference between a Class 2 and Class 3 mobility scooter? by our customers. The problem is that there isn't one simple answer; in fact, there are many differences.
So, in the interest of full disclosure, we've decided to write a post which will provide you with a detailed answer to this question. That way you'll be able to make an informed decision on which type of scooter will best suit your needs.
Class 1 - Manual wheelchairs

Class 2 - Powered wheelchairs and scooters

Class 3 - Powered wheelchairs and other outdoor powered vehicles, including scooters.
Now, before we continue it's important to know that there are 3 types of mobility vehicle which are defined in The use of Invalid Carriages on Highways Regulations 1988.
These classifications are outlined by The Department of Transportation. Below we've outlined the main benefits of Class 2 and Class 3 mobility scooters.
Class 2 Mobility Scooters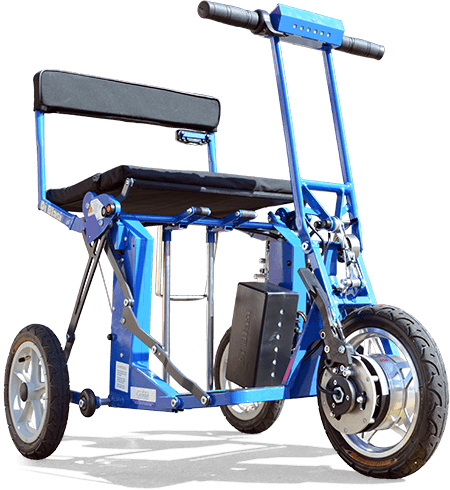 Class 2 powered wheelchairs and scooters are sometimes referred to as 4 mph scooters, lightweight scooters, or even boot scooters.
As you might have guessed from some of the above phrases, these scooters are lightweight, portable and have a top speed of 4 mph. The top speed of 4mph is just faster than the average walking pace, making them ideal for shopping or days out with family and friends.
The advancement of battery technology means that longer distance can be travelled on Class 2 mobility scooters in some cases, you'll be able to take a spare battery on your journey but you should always check that your chosen model can accommodate this.
Class 2 mobility scooters can only be driven on pavements, except when you're crossing the road.
There is no need to tax a Class 2 mobility scooter and it isn't a legal requirement to have insurance. However, we always advise our customer to take out insurance, as you never know what's going to happen.
Due to their lightweight qualities and smaller size, Class 2 mobility scooters have better manoeuvrability and can be dismantled very quickly. Some, such as the Di Blasi R30, will fold automatically in a matter of seconds.
Class 3 Mobility Scooters
Class 3 scooters are often referred to as Road Class scooters. They are larger than their Class 2 counterparts, are more spacious, and have the look of a small car rather than a mobility scooter.
These scooters have a top speed of 8 mph and can be driven on the roads. They are deemed roadworthy because they have lights at the front and rear and fitted wing mirrors.
You don't need a licence to drive a Class 3 although a basic knowledge of the Highway Code for Mobility Scooter Users will be helpful. We get customers who have never driven a car and are understandably worried about being on the road. It's always best to start off slow perhaps on the pavement and wait until you feel more comfortable with the controls.
It really is just like riding a bike, once you get used to it.
The speed on Class 3 scooters can be adjusted for when you're driving on pavements and in public places.
Like with Class 2 scooters, you won't need to pay vehicle tax, however, you must register a Class 3 mobility scooter with the DVLA. To register, just complete a V55/4 for new scooters or a V55/5 if you've purchased a used one.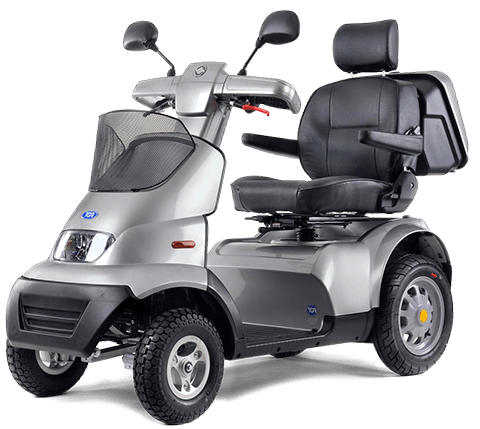 Which would suit my lifestyle?
Class 2 mobility scooters are becoming more robust, portable and powerful with the added benefit of being able to be stored in a small space. The battery on a Class 2 is easily removable and can be charged wherever is convenient.
Class 3 scooters will require a place to be stored when not in use. They require a larger battery which cannot be removed meaning you'll need a space with a power supply, a garage, for example, to charge the battery.
If you're looking for a scooter to use in and around your local area, a day out with friends, or in conjunction with a car, then a Class 2 would be perfect. On the flip side, if you have space and are looking for a mobility scooter with a faster speed then it might be worth looking out for a Class 3 scooter.
What now?
On this lightweight scooter website, we focus primarily on the best Class 2 mobility scooters, purely for their lightweight and portable qualities. Whether you're looking for a Class 2 or Class 3 mobility scooter, just give us a call on 0844-800-7074 or fill out the contact form where a member of our friendly staff will be more than happy to help.
---