Best Boot Scooters of 2022
In our showrooms at Waterlooville and Torquay, we sell a wide range of wheelchairs, power chairs and mobility scooters throughout the year. I had a little chat with Joe and Mandy in the showroom and asked the question "Which boot scooters have been the most popular in 2022?"
From their response, it seemed that there are 3 stand out mobility scooters in 2022. Below is some information on the SupaScoota, Di Blasi R30, and the i3.
SupaScoota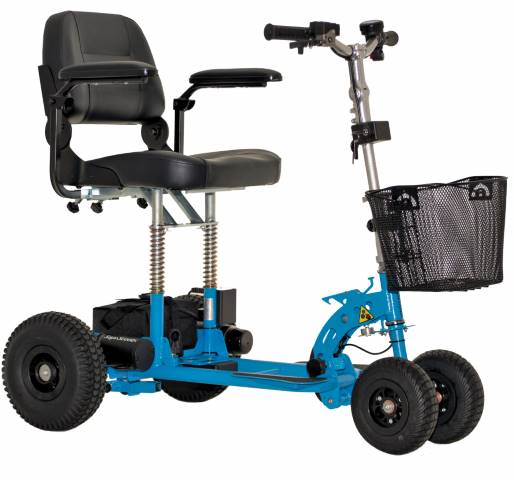 The SupaScoota is a jazzed-up version of what you may expect from a mobility scooter. It's just so much more! The colours are vibrant and there's a model to suit most people's requirements. They are all equipped with electronic stability control. This safety feature automatically slows the scooter down when turning a corner.
They can run off either an SLA or Lithium battery. What's more, you can move between the two battery types and plug into a spare within seconds. The option of a spare battery will suit those who wish to go on longer trips.
The SupaScoota can fit into most car boots. It can be dismantled for storage or transportation in many ways. The clever design allows you to dismantle the scooter making it easy to lift.
There are 7 variations of the SupaScoota which are called the MicroLite, SupaLite, SupaLite 4, Sprint, Sport, Sport XL, and Spartan.
Di Blasi R30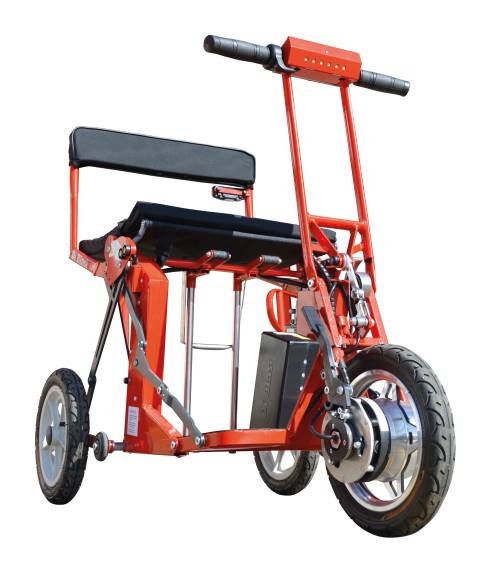 The Di Blasi family have been designing folding vehicles since 1974. Their portfolio includes mopeds, tricycles, bicycles, and you guessed it – folding mobility scooters. This boot scooter folds neatly to the size of a suitcase. And just like a suitcase, it can be pulled along using the integrated handle. It runs on a lightweight lithium battery which is quick to release and easy to store.
The Di Blasi R30 folds at the press of a button in under 10 seconds. That means you won't need to dismantle any sections of the scooter. In fact, it starts, stops, and folds with the press of a button. Due to the quick folding mechanism, the Di Blasi R30 is great to use on public transport such as trains, planes, cars, coaches, or cruise ships.
The stylish design of the Di Blasi R30 is really striking. It has a high ground clearance, large wheels, and a low centre of gravity which gives it a reassuringly stable ride.
i3 Mobility Scooter
The i3 is a lightweight boot scooter that can be folded using just one hand. It is a versatile scooter that can be used in many different scenarios – whether that's in the local area, day trips, or holidays abroad.
Folding or unfolding the i3 is simple due to its patented two-step system. This can be activated easily. Simply fold the backrest and pull up from the floorboard of the scooter. The folding mechanism works seamlessly, which means you can fold the i3 with minimal effort.
As with most boot scooters, the i3 runs off a lithium battery which will provide a maximum range of up to 10 miles. If you're the adventurous type who requires more mileage, then an optional second battery can be added. To change between batteries, just flick a switch. For added security, the battery compartment can only be opened with a key.
The i3 also features a USB port which will enable you to charge your devices on the go. There is also a handy storage compartment in the floorboard.
When you're looking for a lightweight mobility scooter, it needs to be portable, manoeuvrable, and reliable. Each of the scooters featured in this article will fit a wide range of car boot spaces, are easy to use in shops, and are built with quality in mind.
At Lightweight Scooters, we want you to feel comfortable with your choice of mobility equipment. That is why we recommend that you try any mobility scooter before you buy it. Please call us on 0333 414 1881 or fill in our contact us form to speak to a friendly member of our team.
---