TGA Zest Plus
The Zest Plus is a compact boot scooter which can be dismantled into a few easy-to-lift parts, making it a wonderful choice for those spontaneous days out.
It has a generous ground clearance which makes it excellent for driving on all terrains and a fully adjustable supportive seat for added comfort. For added support when driving on rough ground, the Zest Plus has advanced all-round suspension for the smoother ride quality.
This scooter also boasts a tight turning circle which really helps when you're out shopping or driving around crowded places.
The Zest Plus does have a slightly larger battery – with a range of up to 18 miles - but it can be split in half, which makes it simple to remove and easier to charge at home.
An ideal companion when out-and-about your local area, The Zest Plus has a top speed of 4mph, a weight capacity of up to 21 stone and a range of up to 18 miles.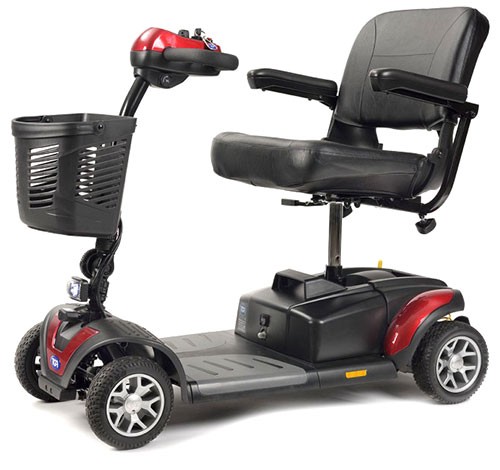 TGA Zest Plus
Simple to take apart, liftable components, no fiddly connections
Modular design allowing for easy storage and transportation
Excellent levels of stability and manoeuvrability
All round suspension for added comfort
Battery capacity with a range of up to 14 miles
User weight of up to 21 stone
Specifications
Length
105cm (41 inches)
Width
55cm (19 inches)
Seat width fully adjustable and rotating
46cm (18 inches)
Total weight
50kg (110lbs)
Wheel & tire size (front)
20cm (8 inches)
Wheel & tire size (rear)
20cm (8 inches)
Turning radius
119cm (47 inches)
Battery size (standard)
2x 12v 12ah
Motor
24v amp
Controller
24v amp
Charger
24v amp
Speed (variable up to)
6kmh (4mph)
Approximate range (standard batteries)
13km (8 miles)
Maximum carry capacity
133kg (21 stone)
Maximum gradient
12%
Ground clearance
7cm (2.5 inches)
Vehicle class
2