5 Top Mobility Scooter Accessories for the Autumn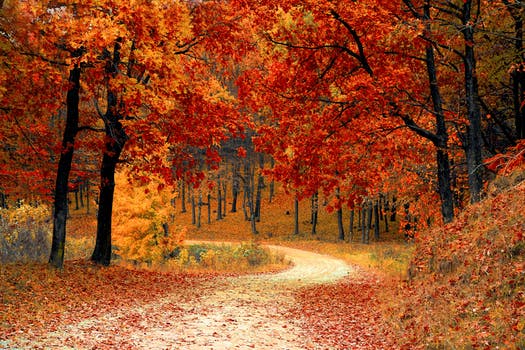 As we hit the middle of September in the UK, you'll notice the darkness slowly creeping in. The leaves on the trees begin to turn a mix of red, brown, orange and yellow. In the morning and evening, there will be that distinct chill in the air. That's right, Autumn is approaching (it officially begins between the 19th – 21st September) and unless we get one of our Indian summers, I'm afraid to say the weather will get worse from here on out.
But don't worry.
The beautiful colours of Autumn are a perfect excuse to get out and about on your lightweight mobility scooter. In this blog, we're going to take you through some products that are essential for this time of the year.
Waterproof Scooter Cape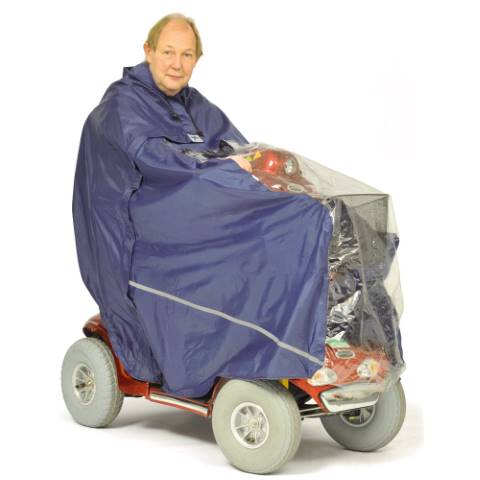 You know what that Autumn weather is like - bright and sunny one minute and rain the next. In this type of weather, you'll really benefit from using a Scooter Cape. It's lightweight, waterproof and excellent in all weather conditions.
The Cape will cover your whole body as well as your lightweight mobility scooter. In fact, due to the material, it can be used on small, medium and large mobility scooters.
To ensure safety, it has a transparent panel through the middle section so that the controls on the scooter dashboard remain visible. Also, it will make sure that the headlights can be seen by other road users.
Scooter Cosy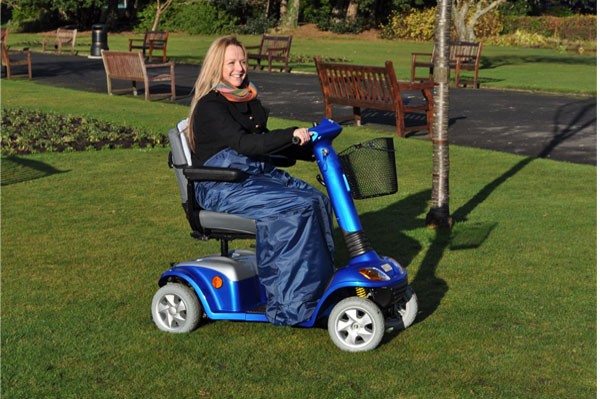 Ideal for those crisp, sunny Autumn afternoons. The Scooter Cosy will provide you with full lower body protection from the cold, wind and rain. To ensure that you get that little bit of warmth there is fur on the inside of the cosy.
This won't restrict you in any way, as the full-length zip allows you to get on and off the scooter easily. Available in one size to suit all - think of it as a nice snugly sleeping bag for your lower half. Simply place it on your seat, zip it up, and enjoy what Autumn has to offer.
Scooter Control Panel Cover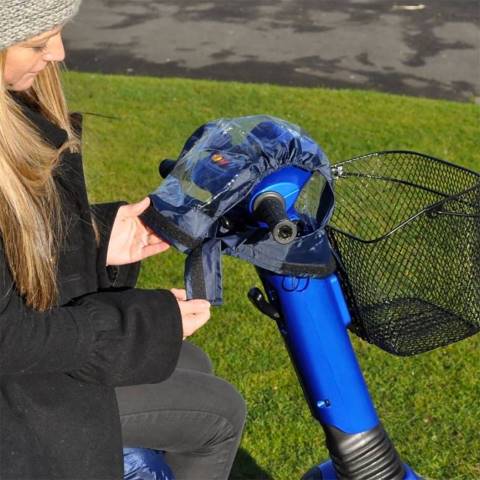 The tiller is one part of your mobility scooter that you won't want to get wet. Sure, a wet seat will provide an uncomfortable ride but if the rain gets inside the tiller it could cause serious electrical damage.
A control panel cover sits nicely over the top of the tiller and won't restrict the movement of your mobility scooter. With the cover on, you'll still be able to steer, change speed settings and use the horn. The transparent material means that you'll still have full visibility of the control panel.
It's practical, lightweight and will fit into a coat pocket or small bag. So, even if the weather report is ambiguous – take it along anyway.
Scooter Storage Cover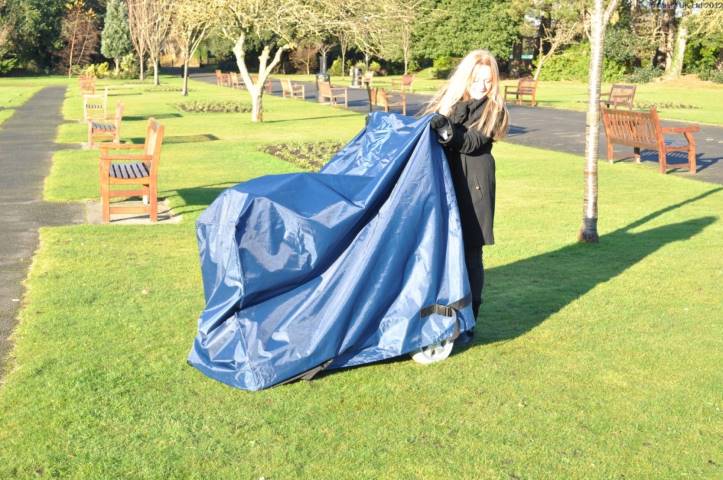 If you leave your scooter outside for long periods of time then a scooter cover is essential. Think of it like a portable shed that will keep your scooter protected from the elements. The shape and size of the cover will house the whole scooter – including the wheels, wing mirrors and basket!
It works just like a motorbike cover, once it is fitted over your scooter, just pull the adjusting strap to tighten it. Due to the lightweight and fully waterproof material, it is very simple to fit and fold away, reducing the time spent bent over or on your knees. And just to make things even easier, it comes with its own carry bag for quick and easy transportation.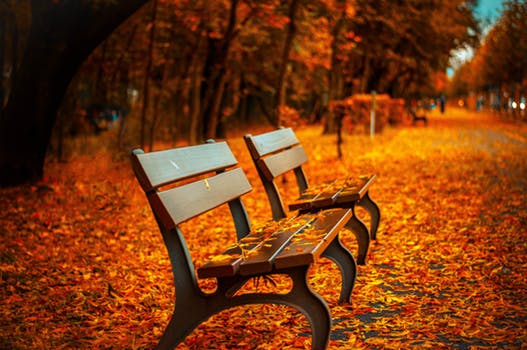 So, there we have it. Autumn is one of the most beautiful times of the year, even if the weather can be a little bit unpredictable. As you can see, there are many ways in which you can protect yourself and your lightweight mobility scooter from the elements, leaving you with no reason not to get out and about visiting friends and family or just taking in the Autumn atmosphere.
If you're looking for a lightweight mobility scooter or accessories, then we have many different types available in our showrooms. Why not pay us a visit? Alternatively, if you require further information or have any questions then give us a call on 02392 255600 where an experienced member of our team would be more than willing to help.
---